Online dating scam schemes
456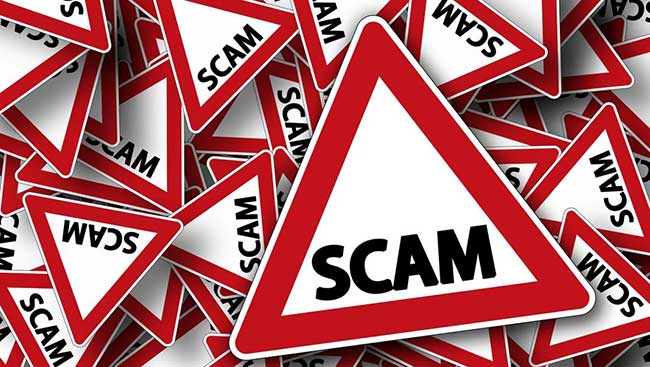 Online dating is a quick and easy way to find a bride. This is the opinion of many men from North America, Western Europe and other regions of the world. Many dating sites on the Internet offer an abundance of profiles of beautiful and single girls who want to marry a foreigner. But not everything is as simple as it seems at first glance.
In reality, 80-90% of dating sites are traps set by marriage swindlers who hunt gullible single men. Private investigator Alex from the First Ukrainian Bureau of Investigations (Kyiv, Ukraine) will help you figure out how to distinguish scammers from honest dating sites.
If a dating site takes money from a man (loans are conventional units that are used to pay for the services of a dating site) for sending letters, postcards and photographs to the girl selected on this site, this is the first sign that the dating site was created by scammers who are exclusively make money on communication between a client and a girl. The next catch is that a gullible man thinks that he is communicating with the chosen girl, but in fact the translator is in correspondence with him - an employee of a dating site specially hired for this job. At the same time, the translator can simultaneously communicate with 5 and 10 different men on behalf of different girls, whose profiles are on this dating site. Moreover, dating sites provide their employees with special software that makes it easier for translators to communicate with clients on behalf of different girls.
The translator's salary directly depends on the number of credits spent by clients for communication (letters, postcards, stickers, emoticons) with the translator. That is why the translators manage to communicate with gullible foreign men in such a way as to make them talk as much as possible, promising their readiness (on behalf of the girl) for intimacy. From the practical experience of private investigations in Kyiv (Kiev) using this scheme, marriage swindlers lured out almost 300 thousand dollars from one American citizen. At the same time, the dating site was registered in Germany, the site servers were located in the United States, and the translators worked from the city of Kyiv (Kiev), Ukraine. Private investigator Alex had to make a lot of effort to persuade the American to no longer communicate with the scammers posing as the administration of this dating site - until the last moment he was sure that he had communicated with the chosen girl and was going to marry her.
Anyone who wants to learn more about the bitter experience of this American citizen can contact the First Ukrainian Bureau of Investigations at https://fubi.com.ua, where you will be provided with a video interview with a detailed story of the victim of this fraud.
Опубликовано: 30 июня 2021г., 11:14.
Прямая ссылка на пост «Online dating scam schemes»