Volkswagen Tiguan runs 50 km on electricity alone
558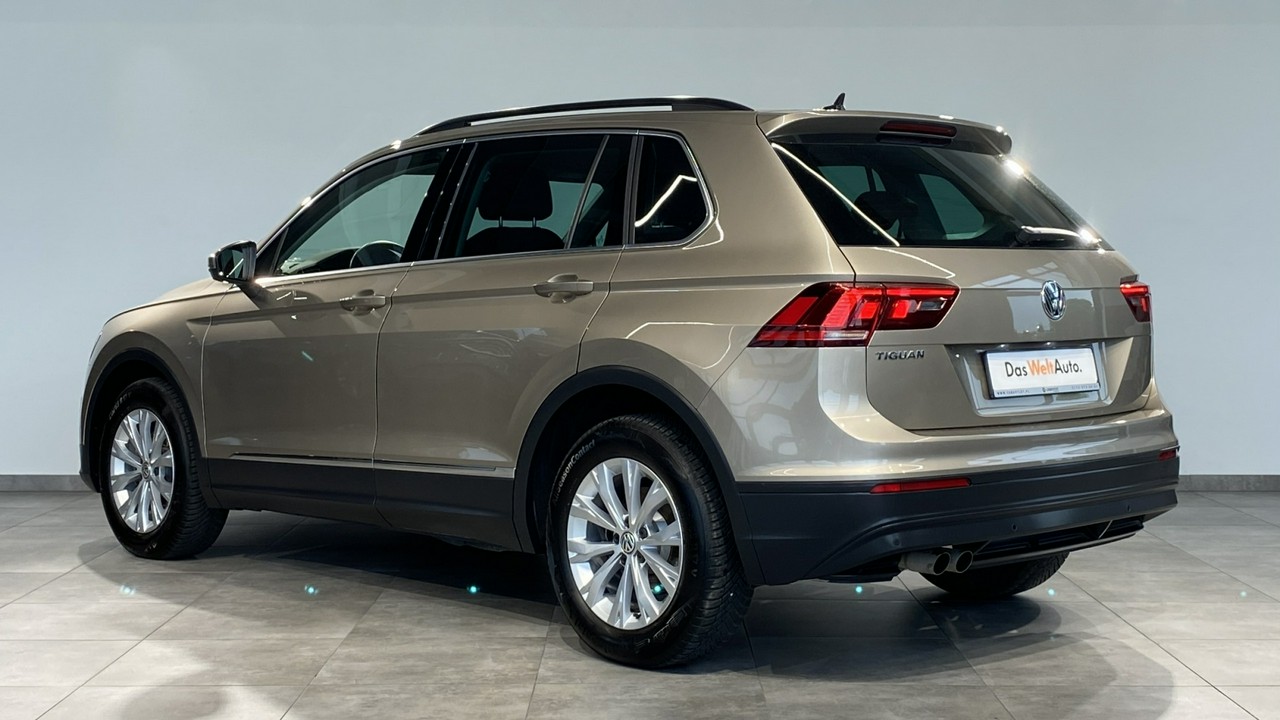 The upgraded crossover Volkswagen - Tiguan will now be available in a plug-in hybrid version. The Tiguan eHybrid can run on all-electric propulsion at a top speed of up to 130 km/h and with zero local emissions. In the hybrid version, we have a 1.4-liter petrol engine combined with an electric motor that delivers a maximum output of 245 horsepower and an electric mileage of just 50 kilometers.
In addition, Volkswagen R specialists have developed the most dynamic version in the history of the model - Tiguan R1.
The new dual transmission system also made its debut in the German company's popular crossover. It is 4MOTION with selective torque control technology that takes the Tiguan R to a new level in terms of road dynamics in the SUV class.
All key technologies of the updated bestseller take a significant step forward. Volkswagen is electrifying the Tiguan's powertrain with a new, state-of-the-art plug-in hybrid system, and for the first time, a stand-alone sports variant of the Tiguan R will be included in the lineup.
The Tiguan R has a 10 mm lower suspension with adjustable dampers, different bumpers, a rear diffuser and a sports exhaust system. The driver will have access to a special optional sport mode, 21-inch wheels and sports seats and pedals.
It is for the top representative of the updated lineup that Volkswagen R specialists have developed a new dual transmission system with selective control of the torque transmitted to the wheels. Its full name is R-Performance Torque Vectoring, and intelligent power distribution between the front and rear axles, as well as between the left and right wheels of the rear axle, provides the new SUV with a completely new, much higher level of road dynamics. .
Volkswagen's dual fuel metering technology already ensures that Tiguan turbodiesel (TDI) engines are among the cleanest internal combustion engines on the planet. Thanks to Tiguan's new Travel Assist system, the compact SUV can now offer driving assistance at speeds up to 210 km/h.
The updated Tiguan also includes the latest generation infotainment system based on the MIB3 modular platform, which provides the driver and passengers with a range of new online services and features. A 480W sound system is also available, designed specifically for the model by Harman Kardon's high-end audio experts.
The new generation of steering wheels is equipped with touch panels for controlling functions. Volkswagen engineers have completely digitized climate control devices, which is now done using touch sliders and touch buttons.
The new Tiguan IQ.LIGHT matrix LED headlight system provides a much higher level of safety and comfort for the driver when driving at night.
Опубликовано: 29 августа 2023г., 12:53.
Прямая ссылка на пост «Volkswagen Tiguan runs 50 km on electricity alone»